Your Questions Answered about the Myer's Cocktail
Questions Answered in the Video
What's in a Myer's Cocktail? –  00:52
What are the health benefits of Myer's Cocktail?  – 02:45
How often do I have to get the infusions? –  03:35
What about side effects? – 04:46
How do you get ready for your infusions? – 05:37
A live demonstration – 06:16
That's all there is to it! – 08:49
Myer's Cocktail Special Expires In
The Myer's Cocktail Package
(Containing High Dosage Vitamin C)
Available until Friday December 11
Includes:
Five (5) Myer's Cocktail IV Sessions + Five (5) B12 Shots – Regularly $645
Five (5) Mini Acupuncture Sessions – Regularly $250
Now through Friday Dec 11: Just $495
Regular Package Price:  $895
Call 480-451-1602 ASAP
To Save Your Spot
If the office is closed, leave a message and we'll return your call as soon as possible since this offer is
first come first served.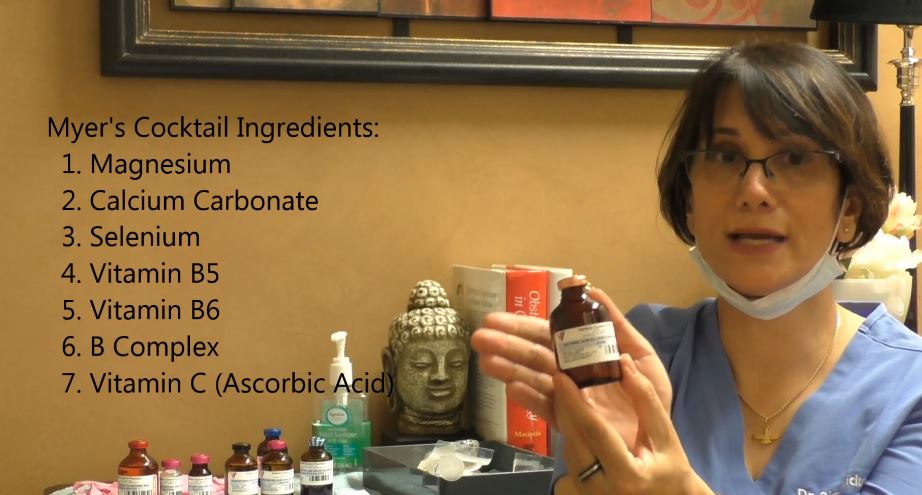 Not ready to use the therapy right away?
Purchase your package today and use it at a later time.
Also makes a great holiday gift for someone you love!