Email marketing volume exploded in 2020 and is only expected to increase into 2021 and beyond.
Subscriber expectations have changed forever. If you're not clear and concise, your subscribers will likely go elsewhere. 
Consumers changed brands at startling speeds. This necessitates a two-pronged strategy and a huge opportunity for local businesses. 
Personalization and segmentation are essential to nurturing and strengthening customer relationships. They sound similar, but these 2 tactics are different.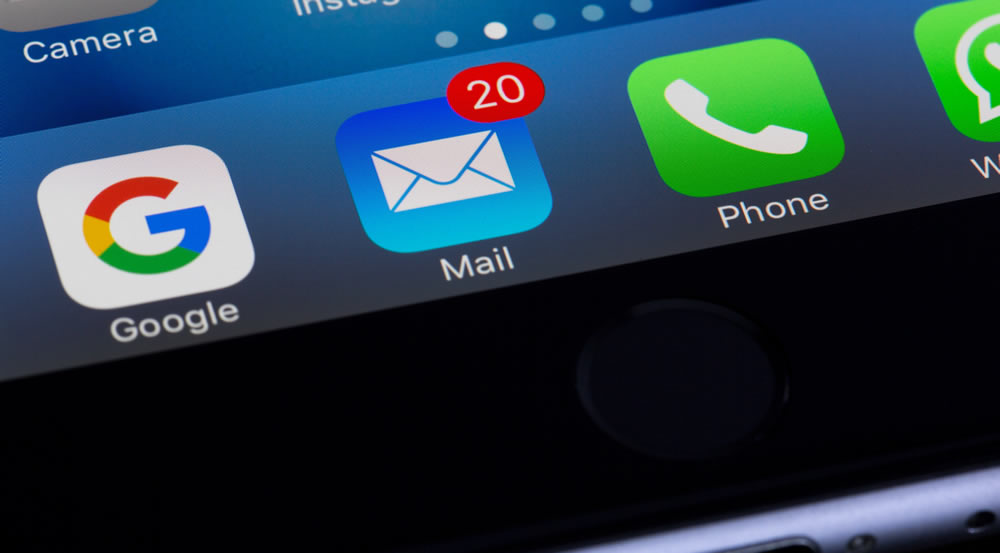 How often have we heard – even prior to 2020 – about the demise of email marketing?
Don't believe it. Here are some recent research-based headlines:
US Employees Spend 209 Minutes/Day on Email (fool.com)
Americans Spend 5 Hours/Day on Email (smallbiztrends.com)
Workers Spend 3.1 Hours/day on Email (adobe.com)
Face it.  We're not going to get rid of the granddaddy of digital marketing anytime soon.
Email volume exploded in 2020 (no surprise there) and is only expected to increase into 2021 and beyond.
However, some things have changed and even been accelerated as a result of the pandemic.
Here are a few of those changes:
Subscriber Expectations Have Changed . . . Forever
According to McKinsey, 75% of US consumers tried a new shopping behavior during 2020 because of economic pressures, store closings, and changing priorities.1
That means a whole host of new customers (unfamiliar with digital) were checking you out online, looking for quick and easy ways to order products and services and get them delivered safely and efficiently.
If your email marketing was unclear, confusing, or cumbersome, those new digital users don't have the time or patience to figure out how to get more involved with your company.  Their easiest option is to find a competitor who does make it easy.
Go back and check out your welcome email and your nurture sequences.  They likely need an update to appeal to and convey trust and security with new subscribers unfamiliar with and wary of online relationships.
Ask someone who is not technically savvy to look at your emails and give you feedback on what's clear and concise and what might be confusing.
Consumers Changed Brands at Startling Speeds
The McKinsey study further found that this general change in behavior also resulted in a "shattering of brand loyalty."
"Some 80 percent of customers who started using a private brand during the pandemic indicate they intend to continue using it once the COVID-19 crisis subsides." – McKinsey
This necessitates a two-pronged strategy and a huge opportunity for local businesses.
Deepen the relationship with your current customers so you don't lose them. Don't assume your customers are loyal to a fault. If you give them a reason to switch, they very well might.
Reach out to and nurture relationships with potential new customers. They're looking to switch. Give them a reason to.
How do you do that?  Using these next two email marketing strategies are key to accomplishing this.
Personalization and Segmentation Are Vital
Using personalization and segmentation in email marketing is essential to nurturing and strengthening customer relationships.
These two are often confused with one another.  And they are very different. 
Segmentation is putting customers into specific groups according to key attributes.  Things like geographic location, customers vs prospects, gender, age, etc.
For example, an email sent using segmentation might be sent to all the males on your list because the information you're providing or the product you're advertising is one specifically targeted to men. 
In contrast, personalization is much more based on the individuals known behavior or characteristics, irrespective of what segment they might belong to.
So certainly, beginning an email with Dear FirstName is personalization.
 However, current technology allows us to create personalized email way beyond simply using a recipient's first name.
 Personalization includes attributes such as: 
Name
Birthdate
Family members
Exact Location
Past Clicks
Past Purchases
Budget level (based on past purchases)
Website Visits / Pages Visited
Personalized email marketing allows us to replicate the experience of having a customer walk into a store, be recognized by the staff, and be offered a new flavor of jelly donut because they know from past purchases that this customer loves jelly donuts, and isn't so much a fan of cake. 
Email marketing service providers are now robust enough that even smaller businesses can leverage the power of segmentation and personalization.
Grandpa Email is here to stay and he's stronger than ever.
And he's ready to flex his muscles for you. Just don't leave him sitting in his recliner doing the same old things. Give him an update, a new strategy, and some renewed energy.
Our new reality demands it.