In December 2019, Forbes published an article "Five B2B Marketing Trends to Watch in 2020".
I read it with great anticipation, and wholeheartedly agree with them all . . . except one.
Here are the highlights of those 5 trends and what we're recommending our clients do in 2020 around each trend.
1 – Engage Your Prospects with Personalized Communications
Forbes Article Says:
72% of buyers expect B2B companies to personalize communications in a way that suits their needs.
Our Recommendations:
Right on!  Personalization is crucial, expected by your buyers, and goes way beyond just including "Dear Mike" at the top of your mass emails.
Personalization is one key aspect of what's called Account Based Marketing (ABM) – a "strategic approach to business marketing based on account awareness in which an organization considers and communicates with individual prospect or customer accounts as markets of one."
Try a focused ABM strategy instead of throwing everything at the "digital" wall. We're working with several clients on an ABM strategy right now, some simple some complex, but all with massive personalization, crystal clear intent and measurable ROI.
2 – Reenergize Your Email Marketing
Forbes Article Says:
Email is already considered the preferred method of business communication for most business decision makers, and 2020 promises even better opportunities for growth.
Our Recommendations:
Bless you email, you continue to be the good old workhorse of digital marketing. We do love you and it's time for a facelift!
As a B2B marketer, if you're still doing "one off emails", it's time to implement a true email marketing strategy for 2020 with a defined purpose and measurable results. No more putting out an email because, well, it's been a while, and then cram everything into one email with no rhyme or reason or understanding of what your reader truly wants to see.
Also, consider moving away from basic email programs like Constant Contact and MailChimp, and using a more robust "CRM like" system such as Keap or ZoHo with more personalization, automation, and metrics.
3 – Invest In Your B2B Social Media Strategy
Forbes Article Says:
Have defined objectives for your social presence. For example, do you want to generate better-targeted leads, build your brand or enhance your customer service? And choose the right social media platform to reach them — and for the B2B industry, this usually means LinkedIn.
Our Recommendations:
Absolutely! We see too many B2B companies dabbling in social media with very few followers, little to no engagement, and miserable metrics.  And yet others who've outsourced to a social media company that's clueless about their industry, having to edit all content before it gets posted, or risk seeing a post on their professional page with kittens, bubbles, and cute sayings.
Take a stand in one social platform (yes probably LinkedIn), and hire a company who understands the B2B environment to assist you in getting a true ROI.
4 – Refine Your Content Marketing Efforts
Forbes Article Says:
Decision makers are a lot younger than they used to be, as more than 70% of millennials are included in B2B buying decisions. B2B researchers do at least 12 searches online before engaging with a website, hoping for the same high-quality digital experience they get when making B2C purchases.
This means investing in video, virtual reality, augmented reality and interactive content. 70% of B2B buyers research their potential purchases by watching videos.
Our Recommendations:
Agreed!  We have clients using marketing videos with tremendous success in generating leads. B2B buyers do tons of online research before picking up the phone or emailing you.  Video can make you memorable, personable, and give your prospect a comfort level about contacting you.
The caveat:  You can't just put up a camera, place your CEO in front of the lens, and expect to get results.  There's a formula for using marketing video effectively.  Work with someone who will help you get that right before popping off the lens cap.
5 – Use Chatbots For B2B Lead Generation
Forbes Article Says:
Research predicts that businesses will invest $400 million in chatbots in 2021, while a Business Insider report shares that 80% of enterprise will want personalized chatbots by 2020, saving them up to $38 billion in the process.
Our Recommendations:

Are Chatbots a Marketing Trend to Watch in 2020?  Certainly.  Just watch it pass by!
This Forbes article identifies Chatbots as a significant marketing trend for 2020 which will "save
corporations $38 billion".
No mention is made of the marketing effectiveness of chatbots.
Unless you've got a lot of discretionary marketing dollars and have someone who knows the ins and outs of implementing and maintaining chatbots, invest your money in face to face and telephone communication with clients and prospects instead.  Chatbots are notoriously difficult to implement, routinely cause frustration for customers, and certainly take the personal out of personalization.
Chatbots – as of yet – can't interpret sarcasm or humor correctly!  Humans can.
We believe you'll have a positive edge by implementing more actual "people to people" communications rather than avoiding contact with your customers and clients by relegating them to interacting with robots.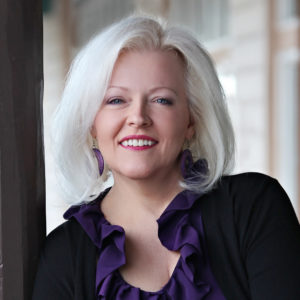 As CEO and founder of The Ruby Marketing Agency, Lynn Ruby is a polished and knowledgeable marketing consultant, presenter, teacher and trainer having spoken for over 1,000 groups and thousands of attendees.
With a unique talent for understanding both the strategic and technical sides of marketing, Lynn knows how to not only create a compelling marketing message, but also how to translate that message onto online/digital platforms such as email, social media, video and websites, and offline platforms such as face to face interactions, hard copy printed publications, and in person group settings.
During her 20 year career focused on developing marketing initiatives for professional services firms, she produced and presented at more than 400 in-person workshops, seminars and keynote presentations, published and edited over 200 industry focused hard copy newsletters, trained dozens of professionals in networking, presentation and business development skills, designed and implemented 2 international intellectual property conferences and an industry focused salary survey.
Since founding The Ruby Marketing Agency in 2008, Lynn and her team have worked with hundreds of corporate owners on increasing their potential customer base by up to 140% with smart, keenly focused marketing initiatives and programs.